We've all seen high-refresh rate monitors. But what if there was a portable gaming monitor? Well, that's what the Asus ROG Strix XG17AHP is all about.
Kicking things off, the Strix XG17AHP features a 17.3″ FHD IPS display with wide viewing angles and a 240 Hz refresh rate for super smooth gaming. It also has a built-in 7800 mAh battery that delivers up to 3.5 hours of on-the-go gaming at maximum frame rate. In addition, quick-charge technology provides up to two hours of gaming at 240 Hz after an hour of charging time.
The Strix XG17AHP also packs USB Type‑C & micro-HDMI ports so you can even hook up your smartphone or tablet and a range of other peripherals. The monitor weighs in at 1060 grams, and includes ROG Tripod, a Smart Cover and an ROG carry bag.
Supersmooth gameplay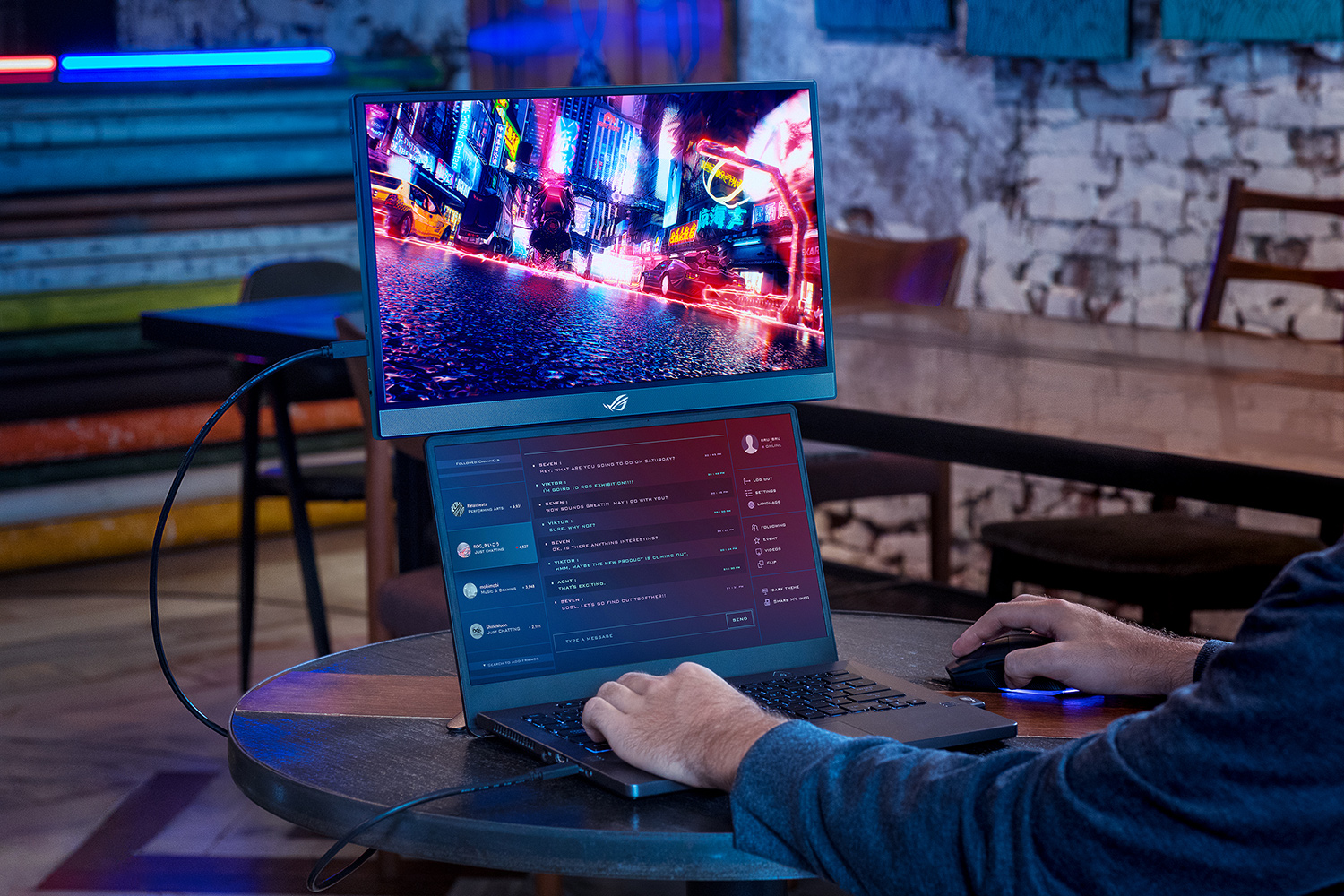 The 240 Hz refresh rate of Strix XG17AHP ensures supersmooth gameplay, and supports VESA Adaptive-Sync technology. This automatically synchronizes the display's refresh rate with the GPU's output at refresh rates ranging between 48 Hz and 240 Hz. In addition, Adaptive Sync prevents screen tearing and keeps the onscreen action supersmooth — even if frame rates drop below the panel's native refresh rate.
Gaming on the go with the Strix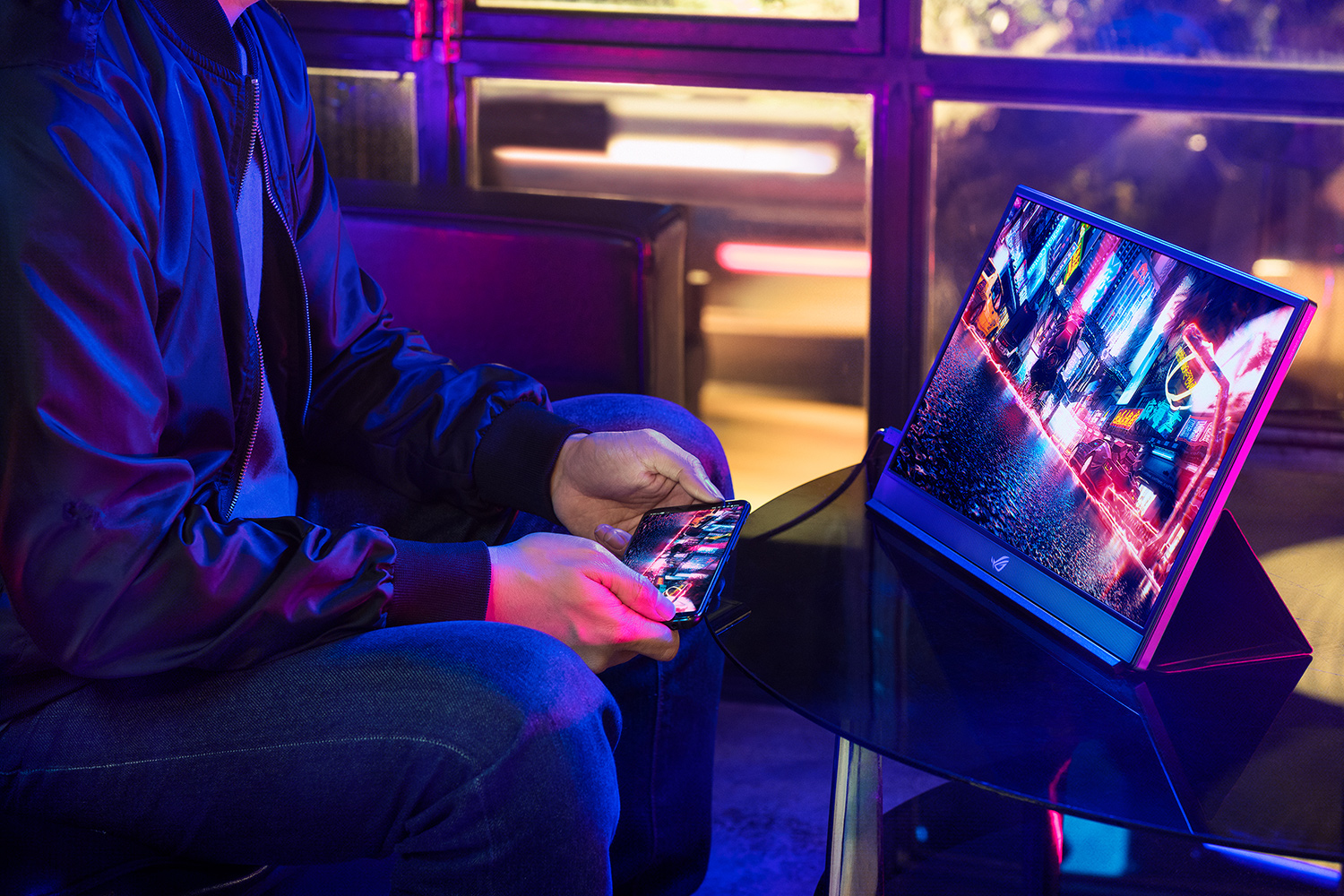 The built-in 7800 mAh battery of Strix XG17AHP provides up to 3.5 hours of gaming at 240 Hz on a full charge. It also supports quick-charge technology to provide two hours of 240 Hz gaming after an hour of charging. One of the USB-C ports handle power input, so it can be charged when connected to a laptop, the power socket, or even a portable battery. The other USB-C port is used for DisplayPort input, while the micro-HDMI 2.0 port handles audio-visual signals for connections to gaming consoles or devices. A pair of integrated 1-watt speakers provide powerful audio for users who prefer not to use headsets.
Innovative ROG Tripod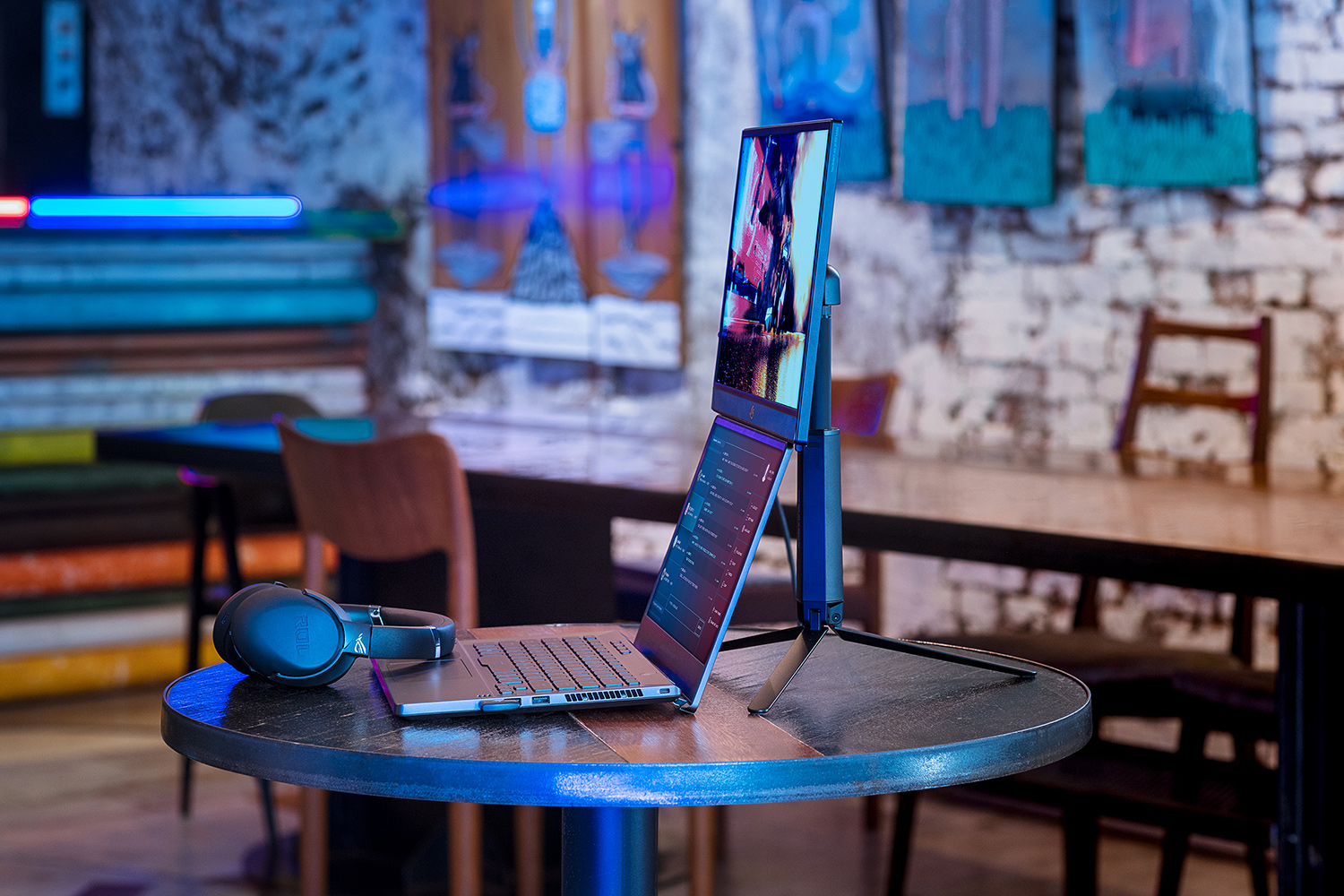 Strix XG17AHP comes bundled with ROG Tripod, a Smart Cover and an ROG carry bag, making it a total solution for on-the-go gaming. A Strix XG17AHPE variant featuring the Smart Cover is also available. ROG Tripod makes Strix XG17AHPE feel more like a traditional monitor, and it has a convenient quick-release mechanism that simply clicks onto Strix XG17AHP. It is height‑adjustable and can raise the display high enough to sit above the laptop display. Users can also adjust the display angle for a comfortable viewing experience. When folded up, ROG Tripod fits into any laptop bag.
How much is all this goodness you ask? The Strix XG17AHP carries an MSRP of $599 including the tripod, which would translate to approximately Rs 150,000. Keep an eye on our monitor Price List, it may just show up one day!
While you wait, don't forget to take a look at the selection of gaming monitors we currently have on offer.