Of all the companies to collaborate, this was one that we didn't expect, but actually makes a lot of sense. Logitech is a Swiss manufacturer of computer peripherals. Herman Miller is an American company that produces office furniture and equipment, and home furnishings. So you can probably see where this is going.
A Computer or gaming chair made with a collaboration with these two giants is bound to have some interesting features. Called the Embody Gaming chair, it brings the best of both worlds for those who game and those at the office. It's by no means a cheap chair tho. Coming in at roughly $1,495, the chair has all the pricing earmarks of a Herman Miller Product.
So what makes the Embody Gaming chair so special?
Well, for starters, the chair includes a cooling foam that supports a healthy posture and also helps reduce heat generated from sitting on a cushioned surface for prolonged periods of time. It also packs what both Herman Miller and Logitech call "pixelated support" that helps distribute the user's body weight evenly across the chair's surface to enhance and improve blood circulation and encourage movement.
BackFit Adjustment helps line up the curve of the user's spin, which they claim should improve your posture and align your head with the monitor. There's also height and width adjustable arm rests as well as adjustable depth and height levels to the seat.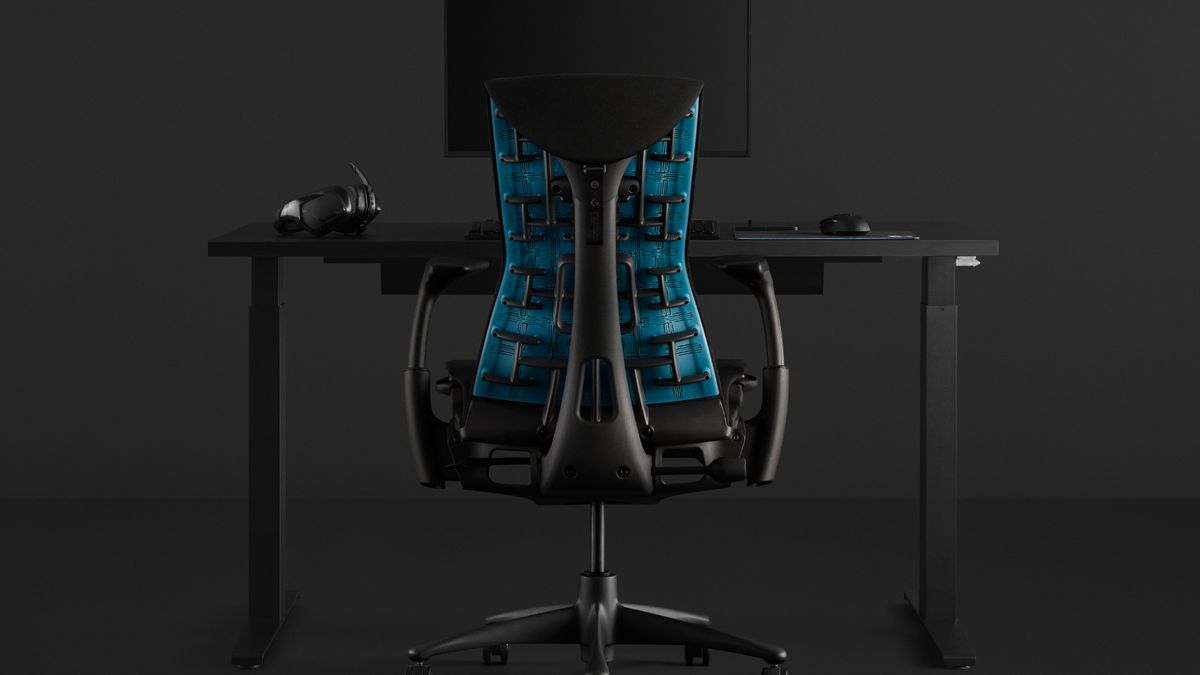 Surprisingly (or unsurprisingly), the Embody Gaming Chair does away with flashy RGB and snazzy stitching and rather opts for a muted black and logitech blue color scheme.
According to John Campbell, who leads the gaming business at Herman Miller, the Embody is designed to last upto 12 years with 24 hours of usage. "We're not in the warranty business, so this isn't a marketing claim. We want to ensure that our chairs actually last that long. So when you buy the Embody Gaming Chair, what you're buying is the confidence that this chair is an investment. If anything were to go wrong with it, it's covered at 100%."
The Embody Gaming Chair is available for order via both the Logitech and Herman Miller website. Sri Lanka does charge a nearly 80% duty on furniture imports, something to keep in mind before you decide to pull the trigger on one of these.