Gigabyte Aorus PCIe 5.0 SSD
With PCIe 5.0 x4 being unveiled with Intel's 12 and13th Gen Processors along with AMD's new Ryzen 7000 series processors, compatible motherboards now support faster NVMe SSDs and we're talking ridiculously fast. For example, Gigabyte's new Aorus Gen5 10000 PCI 5.0 2280 NVMe SSD is capable of a maximum sequential read speed of up to 12,454 MB/s and a maximum sequential write speed of up to 10,078 MB/s, based on CrystalDiskMark. Compared to PCIe 4.0 x4, the new SSD is around 75% and 48% faster in reads and writes.
Delving into more technical aspects of the Aorus Gen5 10000SSD, the SSD provides about 1.3 million 4K read IOPS (Q32T16), and up to 1.16 million 4K read IOPS (Q32T16), which again is significantly higher when compared to previous generation PCIe 4.0 x4 SSDs.
The Aorus Gen5 10000 uses a Phison PS5026-E26 controller consisting of Arm Cortex-R5 cores alongside tailor-made CoX Processor 2.0 accelerators and 8 NAND channels. It also packs an ~200-layer 3D TLC NAND memory with a 2400 MT/s from an unspecified vendor, (the likely candidates being Micron or SK Hynix.
Gigabyte is offering the Aorus Gen5 10000 in capacities of 1TB, 2TB, and 4TB configurations. The SSD will also come with an easily removable full-covered copper heatsink. This is so that users can choose between using the heatsink on the SSD itself, or to use the M.2 cooling solution that is on their motherboard.
But wait, there's more!
If you thought the Aorus Gen5 10000 was fast, then how about combining 4 of them to get a read speed of almost 60GB/s? Gigabyte also launched its 4-way PCIe Gen5 SSD adapter that basically quadruples storage performance and capacity.
The Gigabyte Aorus Gen5 AIC PCIe 5.0 Adapter takes the form of a full-length PCIe x16 card that has support for up to 4 M.2-2280 SSDs operating in a RAID configuration. Depending on the RAID mode selected by the user, the Aorus Gen5 AIC Adapter can provide up to 16TB of storage, when used with four Aorus Gen5 10000 drives and boasts sequential read/write performance of up to 60 GB/s. The Aorus Gen5 AIC Adapter supposedly contains a separate PCIe 5.0 controller to ensure maximum performance. It also packs an advanced cooling mechanism along with numerous thermal sensors and a high performance cooling fan to ensure consistent performance under heavy loads.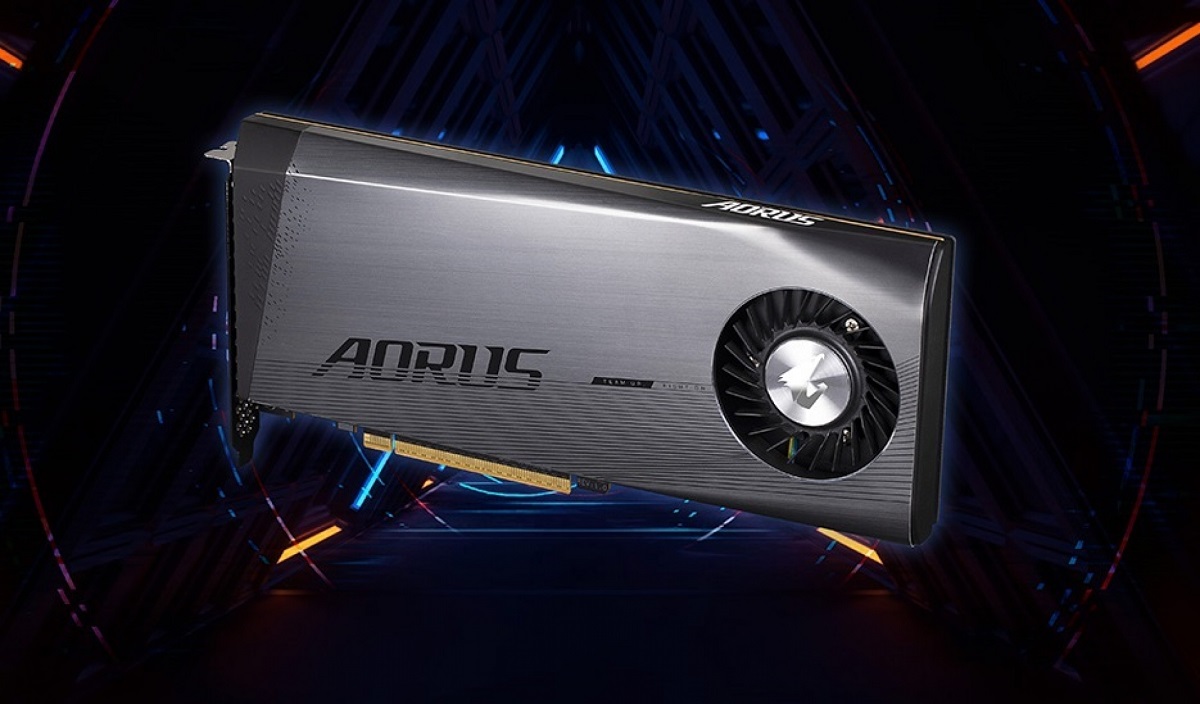 To make full use of the Aorus Gen5 AIC Adapter, you'll have to get a motherboard that has a PCIe 5.0 x16 slot. So you're looking at an AMD Ryzen 7000-series or Intel 12th or 13th Generation motherboard. However, there's a catch. These desktop processors only support 20 PCIe 5.0 lanes.Of these, 16 lanes are taken for the graphics card and the remaining 4 lanes are allocated for PCIe SSDs. Some motherboards have two PCIe x16 slots, operating in x8 mode. So while both a Graphics card and the Aorus Gen5 AIC can be installed, neither will get the full PCIe 5.0 x16 bandwidth.
In all honesty though, the average consumer will not need a storage device that has goes up to 60 GB/s of bandwidth. If you're the type of person who deals with a lot of ultra-high-definition video footage, then, yes you might find this beneficial. But for the average Joe, just one Aorus Gen5 10000 will be enough for work. There's also the risk that one of the drives can fail. If you're running a striped RAID, where you combine the storage capacities of multiple drives, then if one drive fails, there's a chance that you'll lose all the data stored. However, you can also go for a mirrored RAID where the data on two drives is backed up to two other drives, but then you're effectively cutting your total storage in half, so it's a niche choice if you're up for it.
Perhaps if AMD and Intel launch their HEDT (High End Desktop) or Server/Workstation platforms with dual or more PCI 5.0 x16 slots, then the full horsepower of the Aorus Gen5 AIC Adapter can be unleashed. Gigabyte has also not mentioned pricing for the Aorus Gen5 AIC Adapter. But if we take into account that it has its own controller/switch as well as a dedicated cooling system, it's not going to be cheap.