AMD"s latest B550 chipset based motherboards are almost here and boy, do they look good. But the beauty in these new boards isn't just skin deep. We're talking about PCI Express 4.0, support for Zen 3, up to six SATA 6 Gbps ports with AHCI and RAID capability; two each of 10 Gbps USB 3.2 gen 2 and 5 Gbps USB 3.2 gen 1 ports; and six USB 2.0 ports.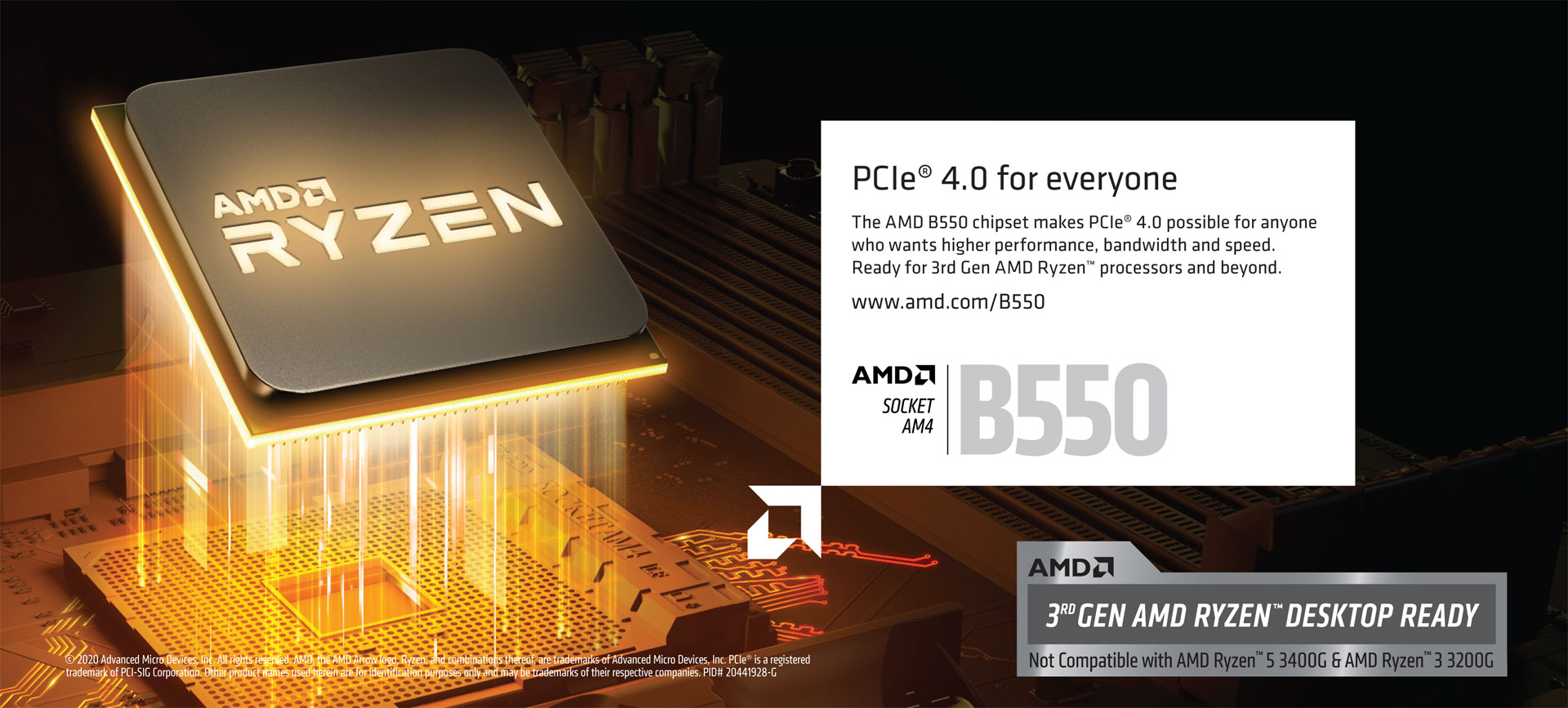 Although, there are a few things you should note if you're looking to invest in a new B550 based system. For starters, while most, if not all B550 based boards do support 3rd Generation Ryzen CPUs, they are limited to "Matisse" processors such as the Ryzen 3500 and above. The Ryzen 3 3200G and 3400G will not be supported. In addition, 2nd and 1st Generation Ryzen processors along with Athlon 200 and 3000 Zen based chips will not be supported either.
Of course the biggest benefit from going B550 is official support for PCIe 4.0 devices within the entire slot driven by the processor itself. What this means is that the top full-length slot will run at PCIe 4.0 x16, with some models allowing for x8/x8 from a second full-length slot with official support for NVIDIA SLI (yep, AMD is bringing SLI back).
In terms of pricing, big brands such as Asus, Gigabyte and MSI have already announced how much their respective motherboards will be. For example, the Asus Prime B550M-A will start off around $134 and go all the way up to the Asus ROG Strix B550-E Gaming for around $279. The board will feature Wi-Fi 6, an Intel 2.5G Ethernet controller and SupremeFX S1220A HD audio codec. One interesting feature that Asus announced is the Asus Prime B550M-A (Wi-Fi). This would mark the first time that Asus has decided to add wireless networking to their Prime series of motherboards. Plus it's a Micro ATX form factor which makes it ideal for a small build with wireless capabilities.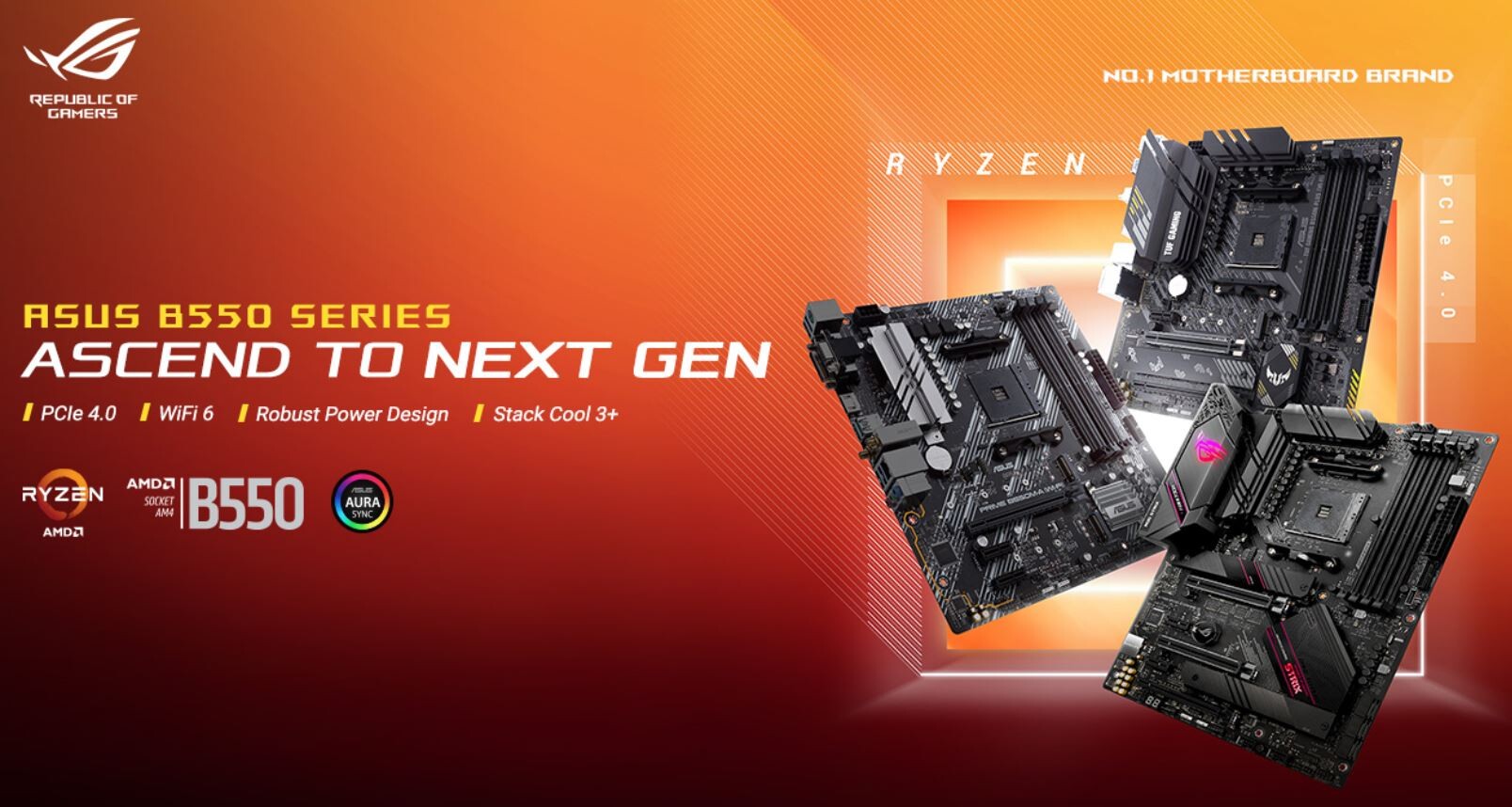 Other Asus models include the TUF Gaming B550M-Plus (Wi-Fi), the ASUS TUF Gaming B550-Plus, the ROG Strix B550-F Gaming (Wi-Fi), and of course their highest end, packing all the features, the ROG Strix B550-E Gaming.
Not to be outdone, Gigabyte too has announced their own lineup of B550 chipset based motherboards and their relevant pricing as well. Starting from the Gigabyte B550m Gaming for under $100, you can choose from the B550M AORUS Elite ($109), the micro-ATX B550M AORUS Pro ($129), the B550 Gaming X ($139), the B550 AORUS Elite ($159), the B550 AORUS Pro ($179), the B550 AORUS Pro AC ($189) and of course the king of the hill, the B550 AORUS Master priced at $279 where it matches features offered by AMD's higher end older generation X570 and Intel's Z490 chipset.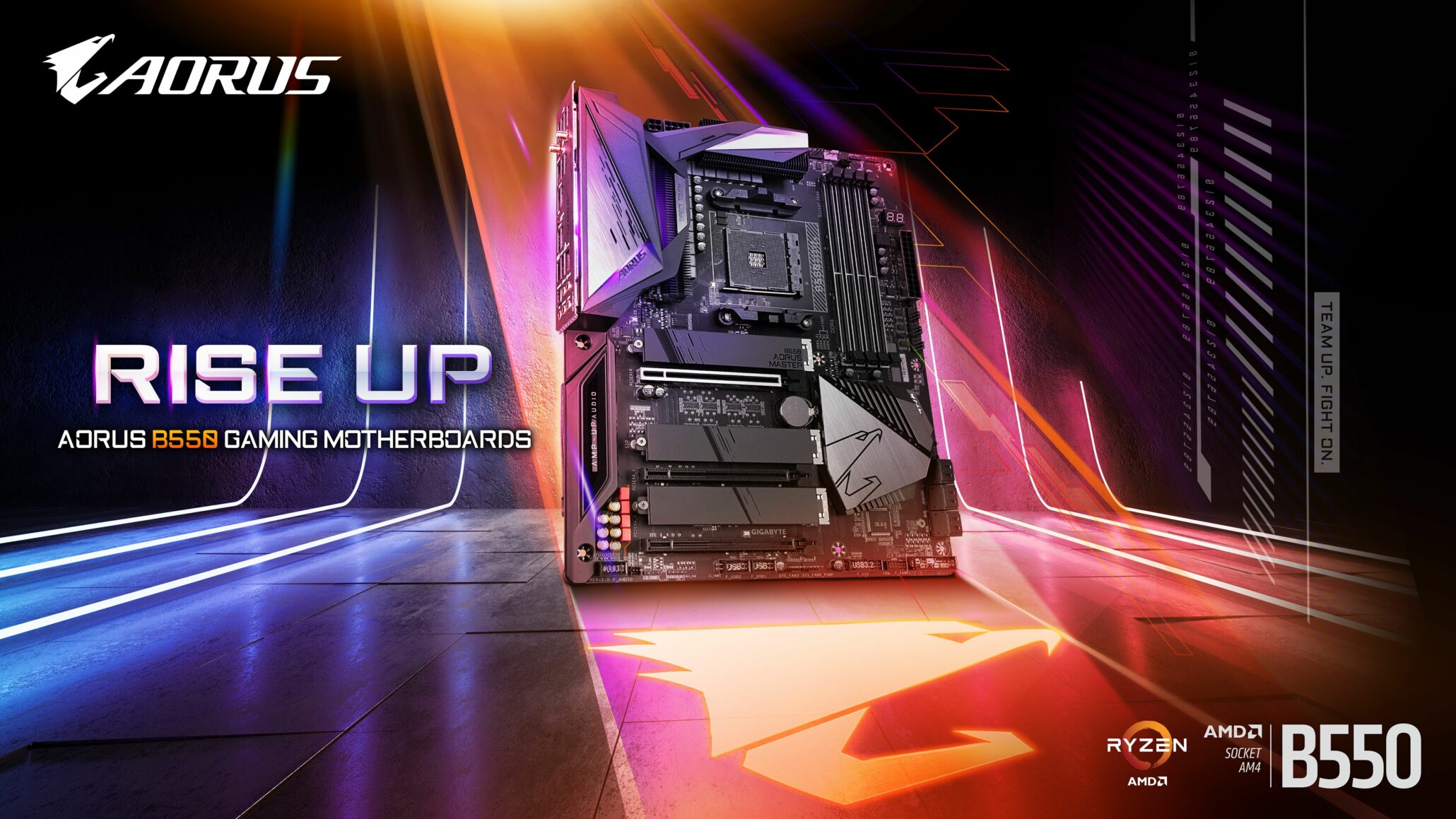 Over at MSI's end, the company has registered 5 motherboards, namely the MSI Performance Gaming (MPG) B550 Gaming Carbon WiFi, the MPG B550 Gaming Edge WiFi, the micro-ATX MPG B550I Gaming Edge WiFi; the MSI Arsenal Gaming (MAG) B550M Mortar WiFi; and the B550M PRO-VDH. As you can see, the names certainly are a mouthful to say and remember so you best write them down.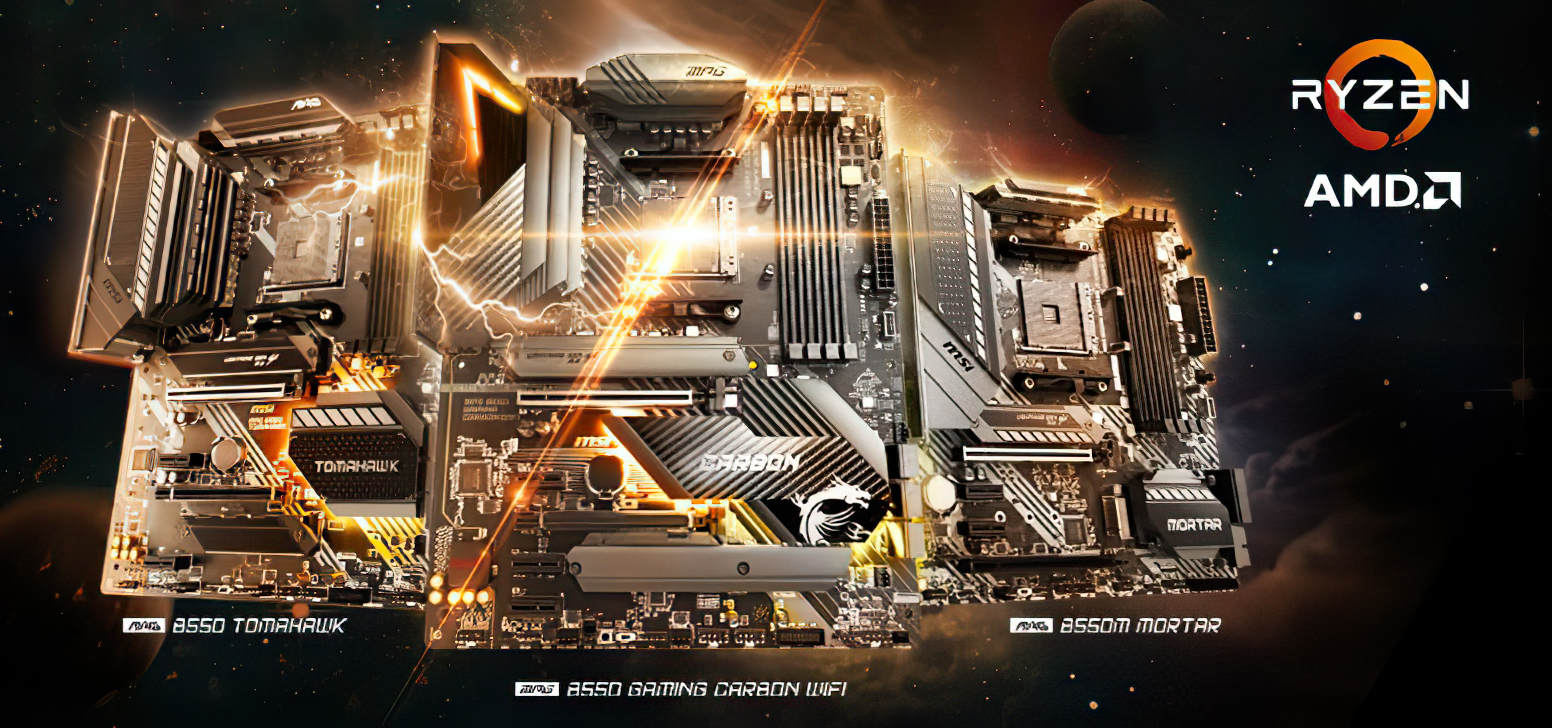 Overall, AMD's new chipset aims to offer a balance of price to performance that is almost too good to be true. Couple one of these boards with something like a Ryzen 3 3100 or Ryzen 3 3300X and you have an affordable Rig that can pretty much battle with the best of them.
Expect AMD B550 Motherboards to be available at Redline Technologies at launch, or even sooner ;). Stay tuned to our Facebook page for more details as well.