ASUS Dual Radeon™ RX 6600 8GB GDDR6 is armed to dish out frames and keep vitals in check.
Axial-tech fan design features a smaller fan hub that facilitates longer blades and a barrier ring that increases downward air pressure.
Dual ball fan bearings can last up to twice as long as sleeve bearing designs.
Auto-Extreme Technology uses automation to enhance reliability.
A protective backplate prevents PCB flex and trace damage.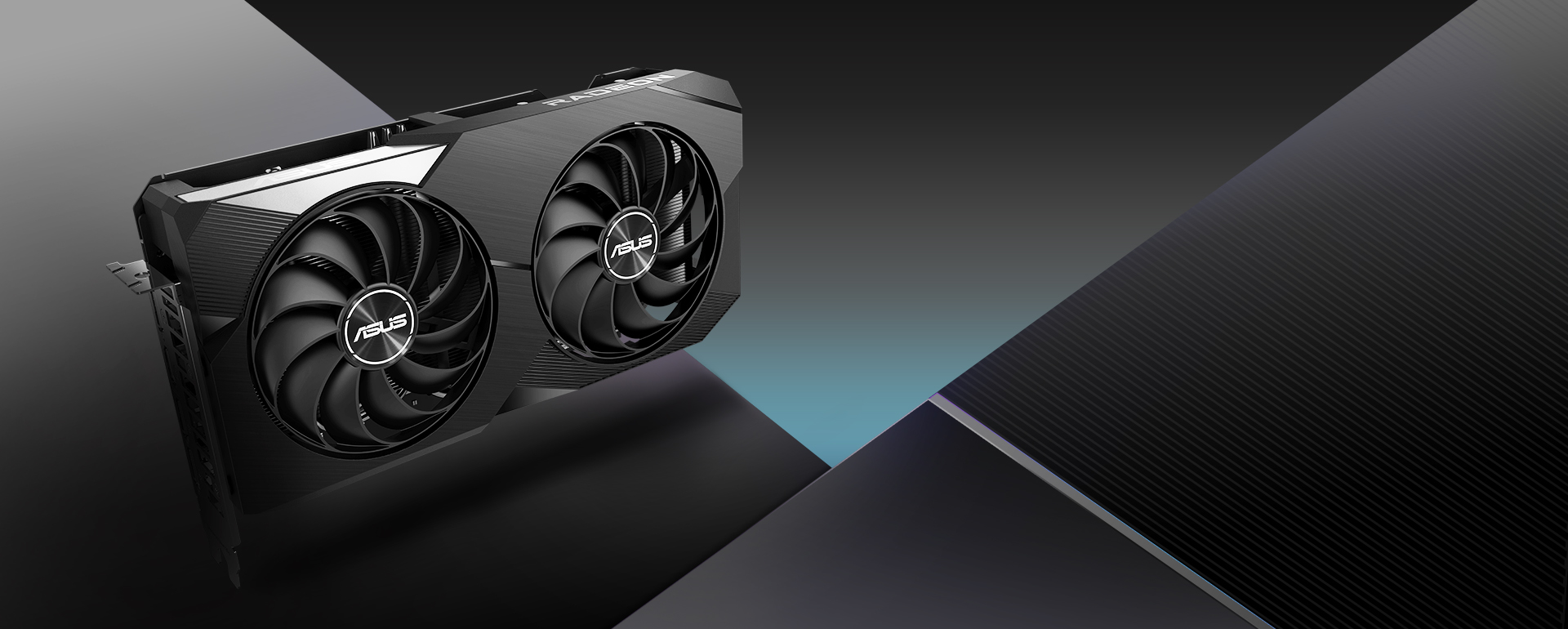 2x Fans. 2x Fun.
Delivering the latest AMD RDNA™ 2 architecture experience in its purest form, the ASUS Dual Radeon™ RX 6600 melds performance and simplicity like no other. Leveraging advanced cooling technologies derived from flagship graphics cards, the Dual opts for substance over style, the perfect choice for a well-balanced build. Buckle up and engage cutting-edge gaming prowess.
AMD Radeon™ RX 6600 Series graphics cards deliver serious 1080p gaming and ultra-high frame rates. Get up to 32 high-performance compute units, groundbreaking AMD Infinity Cache, and up to 8GB of dedicated GDDR6 memory. Experience the next gen of gaming performance with AMD Smart Access Memory technology1 when you pair an AMD Radeon™ RX 6600 Series graphics card with an AMD Ryzen™ 5000 Series desktop processor.